Good afternoon! We're offering another amazing promotion today.
Complete the attached Crossword Puzzle, and send it back to us on our Facebook or Twitter page (same as last time: via photo comment, inbox message, direct message, @ mention, etc; must be submitted digitally to one of our social media pages).
On Monday 10/5, we'll randomly draw one winner's name, and that person will receive a $25 Berrycard! (Hint: Make sure that your name is on the puzzle itself, so we know who's who!) ‪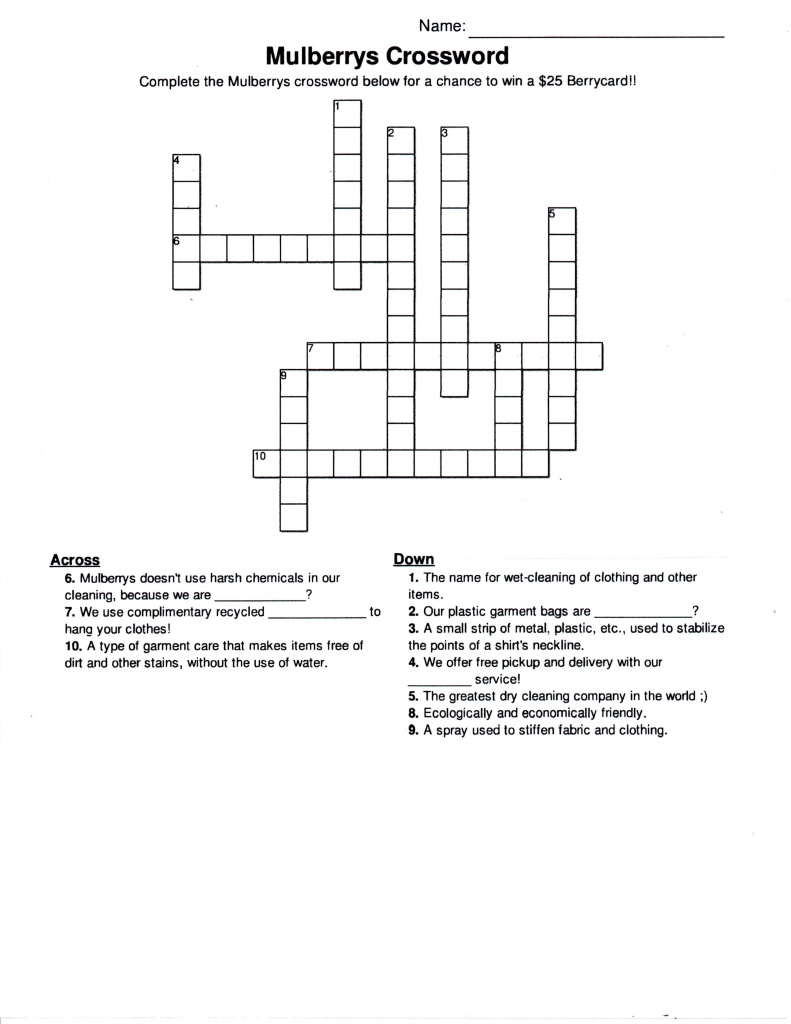 We're really excited to give away this gift card, so let's see those submissions! :)
Have a lovely weekend!
Team Mulberrys