Caldrea: A Whole World of Wonderful
By Mulberrys
Hello Everyone! We have you're having a Terrific Thursday!
So, if you've visited any of our stores, chances are you've seen our beautiful Caldrea product displays (we have to admit, they are somewhat breathtaking…). Just like Mulberrys, Caldrea is a innovative, non-toxic brand that aims to offer an above-and-beyond customer experience in more ways than one. New to Caldrea? Bring it in, here's some of the basics:
History: Nestled in the goals of beauty, Monica and David Nassif started out locally right here in Minnesota with the belief that even the most mundane of tasks can bring joy. Not only do their beautiful scents provide an aromatherapeutic experience for their customers, but their careful selection of safe and gentle ingredients makes cleaning easier on Caldrea's customers and their homes.
Scents: Variety is the spice of life, which is why Mulberrys alternates the scent selection in our stores. In addition to Basil Blue Sage, Sea Salt Neroli, and Black Coriander Lime, we are very excited to introduce Mandarin Vetiver to our shelves–a beautiful blend of citrus invigoration that is sure to bring delightful vibes to your home.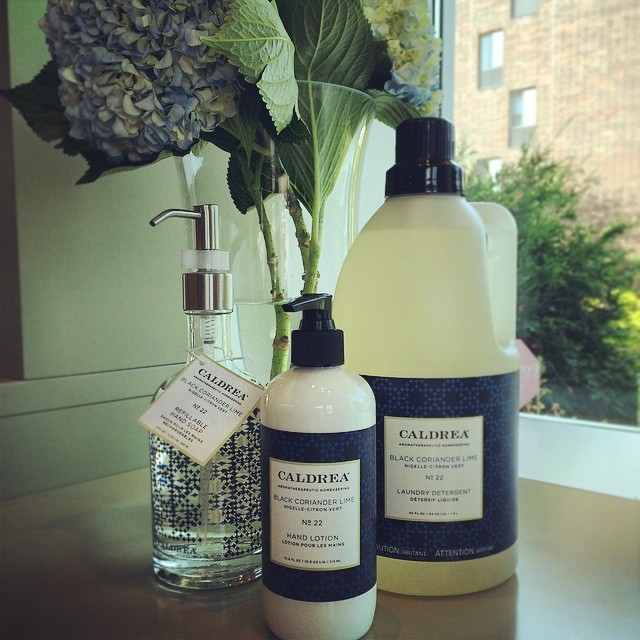 Products: Once you find the scent that fits you, we bet you won't just stop at one purchase! Caldrea uniquely offers a variety of products that satisfies all of your senses:
– A Clean and Happy Home: Caldrea offers a countertop spray, all-purpose cleaner, and linen spray to gently cleanse the well-loved surfaces of your home, but without the harsh chemicals.
– Like A Dream Laundry: Give your clothes the ultimate cleaning experience with Caldera's detergent, fabric softener, and dryer sheets. Natural materials will preserve your garments and leave them smelling oh-so-heavenly.
– The Home Spa Treatment: Let your signature Caldrea scent take you away with their irresistible candles, body lotion, and hand soap. Hey–you deserve to be pampered, too!
We cherish our partnership with Caldrea and know that our customers love it, as well. Pop into one of our "Big Four" locations (Minneapolis, Edina, St. Louis Park, and Grand Avenue) in early August to see what our new shipment has in store!
Have a great day!