Update: Mulberrys is now Cashless
Mulberrys has decided to move towards a cashless business model to better serve your laundry and dry cleaning needs.
Dry cleaning & laundry reimagined. That was, and still is, our mission. What started as an idea to transform the laundry and dry cleaning industry has now turned into the new cultural "norm" for those who have tried our services.
Over the years, we've changed the way people think about their dry cleaning and laundry experience with free collar stays and button replacement, wood hangers, eco-friendly dry cleaning solutions, toxin-free detergent, an on-demand app, same day services, and pickup & delivery. As we continue to expand our services in Dallas, Minneapolis, and San Francisco we're taking another look at how we can continue to modernize the industry. With the popularity of our on-demand dry cleaning app and the way technology has impacted how customers pay, we've decided to go cashless.
Cashless?! What do you mean?! We've seen a decrease in cash transactions over the years. Many of our customers use some form of digital pay option to place their order with Mulberrys and after much research and many meetings, we concluded that a cashless business model is beneficial for you, the client, beyond just payment. It helps our store associates serve you faster, allows our pickup & delivery services to run without you having to be present, lines up with our mission to be eco-friendly and green, and makes for a more overall efficient customer service experience.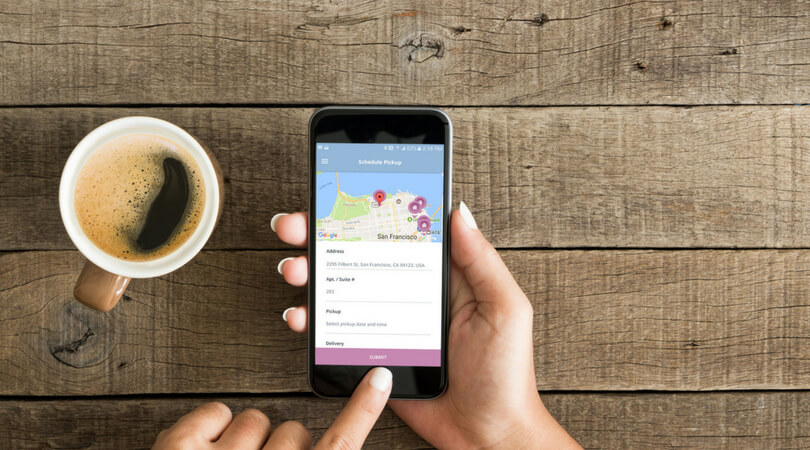 Right now, we won't be accepting Venmo or Paypal, but we will accept Apple Pay, Google Pay, and Samsung Pay. We hope to add Venmo and PayPal as options in the near future. You can still use your debit or credit card like you normally would, too.
"We at Mulberrys are really excited about going cashless. This is just another step in our quest to reimagine the dry cleaning and laundry experience and make it smoother and easier for our customers."
– Dan Miller, President of Mulberrys Garment Care
We continue to improve the laundry and dry cleaning experience for you and going cashless will allow us to provide you with the best service possible throughout the entire Mulberrys experience. We know not every business has moved towards a cashless model and many of you still carry cash. For those of you who prefer cash, we apologize in advance for any inconvenience that this may cause you.
We're here to work through any issues along the way as you join us on this new cashless journey. Please reach out to us with any questions or concerns (Minneapolis/St. Paul: wecare@mulberryscleaners.com, San Francisco: Mulberrys_SF@mulberryscleaners.com, Dallas: service@mulberryscleaners.com).
Thank you, as always, for choosing Mulberrys, We're excited to show you how our new cashless model can improve your experience with us.