Dry cleaning and laundry service with pickup and delivery for Dallas zip codes 75230, 75225, 75205, 75219, 75201, 75202, and 75204
Dallas Dry Cleaning with Free Pickup and Delivery
Discover the best dry cleaners in Dallas with Mulberrys, offering dry cleaning and laundry delivery services in the Dallas, TX area. Mulberrys takes quality, convenient, affordable, and environmentally-friendly dry cleaning to another level. From prompt dry cleaning pickup to the convenience of using our dry cleaning app, our professionals provide a level of quality and service that can't be surpassed.
Mulberrys is proud to offer reliable dry cleaning delivery service to downtown Dallas and other convenient locations across the Dallas area, including Highland Park and the SMU campus. Discover our premium dry cleaning and laundry services for yourself with a complimentary coupon for 20% off your first dry cleaning order in Dallas.
Get in touch with our Dallas dry cleaners today!
Mulberrys Garment Care – Dallas, TX
Phone: (214) 296-9379
Hours: Mon-Fri 7AM-9PM
Total Convenience
Dry cleaning with on-demand pickup and delivery
24 hour drop off at our stores, 7 days a week
Same-day service before 10 AM in MN and before 8 AM in SF
Unmatched Quality
Voted best dry cleaner
Wood hangers
Free button and collar stay replacement
Toxin-Free Drycleaning
Toxin-free dry cleaning
Environmentally-friendly detergents
Biodegradable and recycled packaging
The Most Convenient Dry Cleaning in Dallas
You spend hundreds of hours a year driving back and forth to the dry cleaner and doing laundry at home. Why not free up your time, so that you can do the things you love? With Mulberrys, your dry cleaning and laundry can be done with the touch of a button. Just schedule a pickup or download our mobile app and one of our delivery experts will be at your home or office in as fast as 15 minutes.
Affordable Dallas Dry Cleaners
Typical dry cleaners don't post their prices or won't tell you how much you're going to pay until after they've done the work. At Mulberrys, we pride ourselves on transparent, affordable pricing on your dry cleaning and laundry. We post all of the prices for our dry cleaning and laundry delivery services and you can even generate your own price quote. Get a free price quote on your order.
Best Quality Dry Cleaning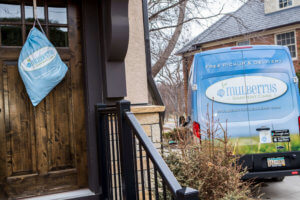 Not only is Mulberrys dry cleaning and laundry delivery service convenient and affordable, but we are also the best quality dry cleaners in Dallas. Our dry cleaning and laundry technicians have decades of experience in the industry. Your clothing is hung on wood hangers and shirts are supported with collar stays and collar supports. Because of our unwavering commitment to dry cleaning quality, Mulberrys was recently selected as one of America's Best Cleaners.
Dry Cleaning That's Environmentally Friendly
Our commitment to protecting the communities we serve and our natural environment is as important and strong as our commitment to dry cleaning quality. We can confidently say that Mulberrys is the greenest dry cleaner in Dallas. We clean in toxin-free detergents and solvents. Your garments are packaged in recyclable and reusable packaging. And, we are the first dry cleaner in the country to be carbon-neutral, keeping our air clean in the communities we serve.
Dry Cleaning Delivery Service Area in Dallas, TX
Mulberrys offers dry cleaning delivery service across the Dallas area, including the following ZIP codes: 75230, 75225, 75205, 75208, 75219, 75201, 75202, 75204, 75019, 75063, 75234, 75244, 75240, 75057
University Park Dallas Cleaners
Preston Hollow Dallas Cleaners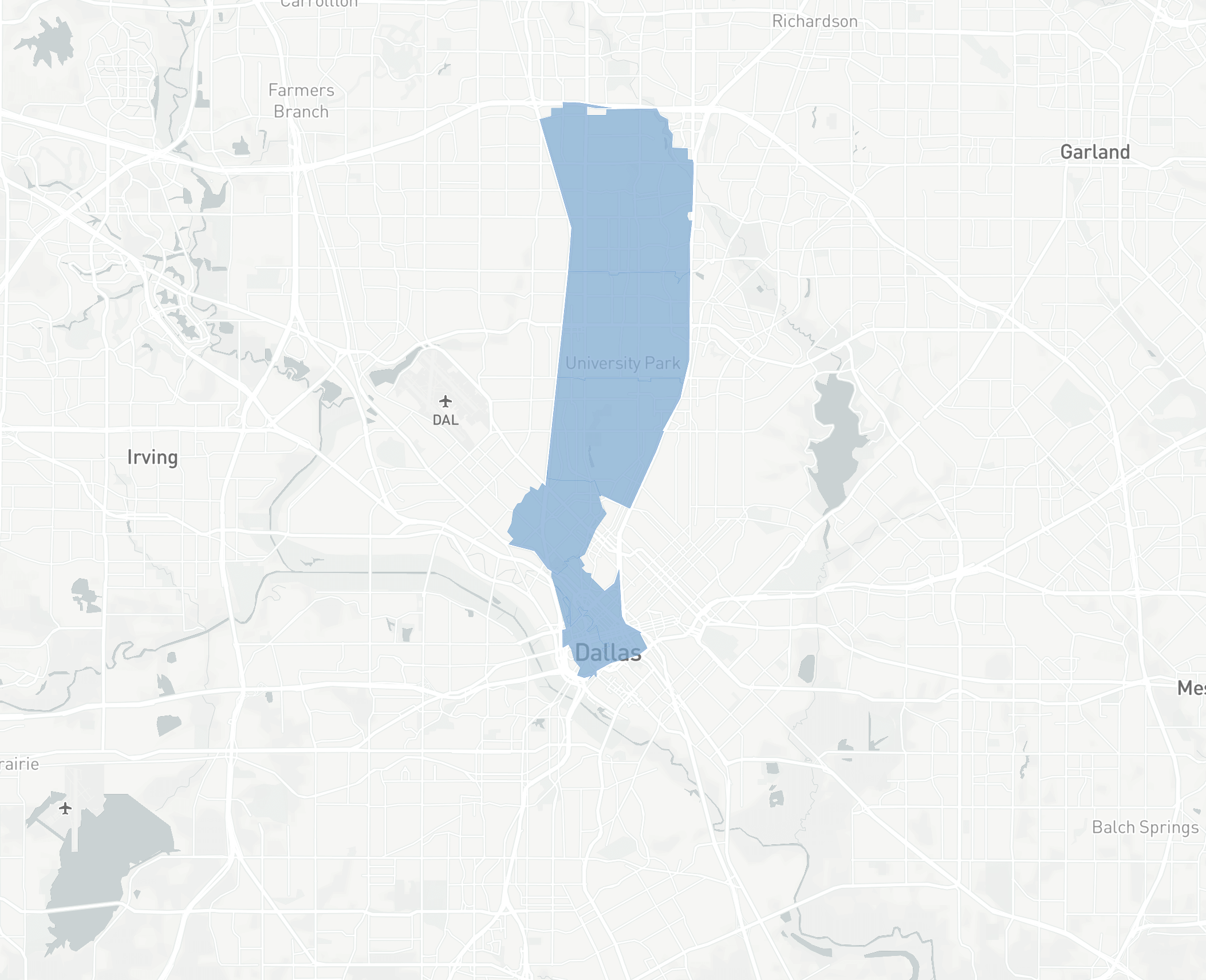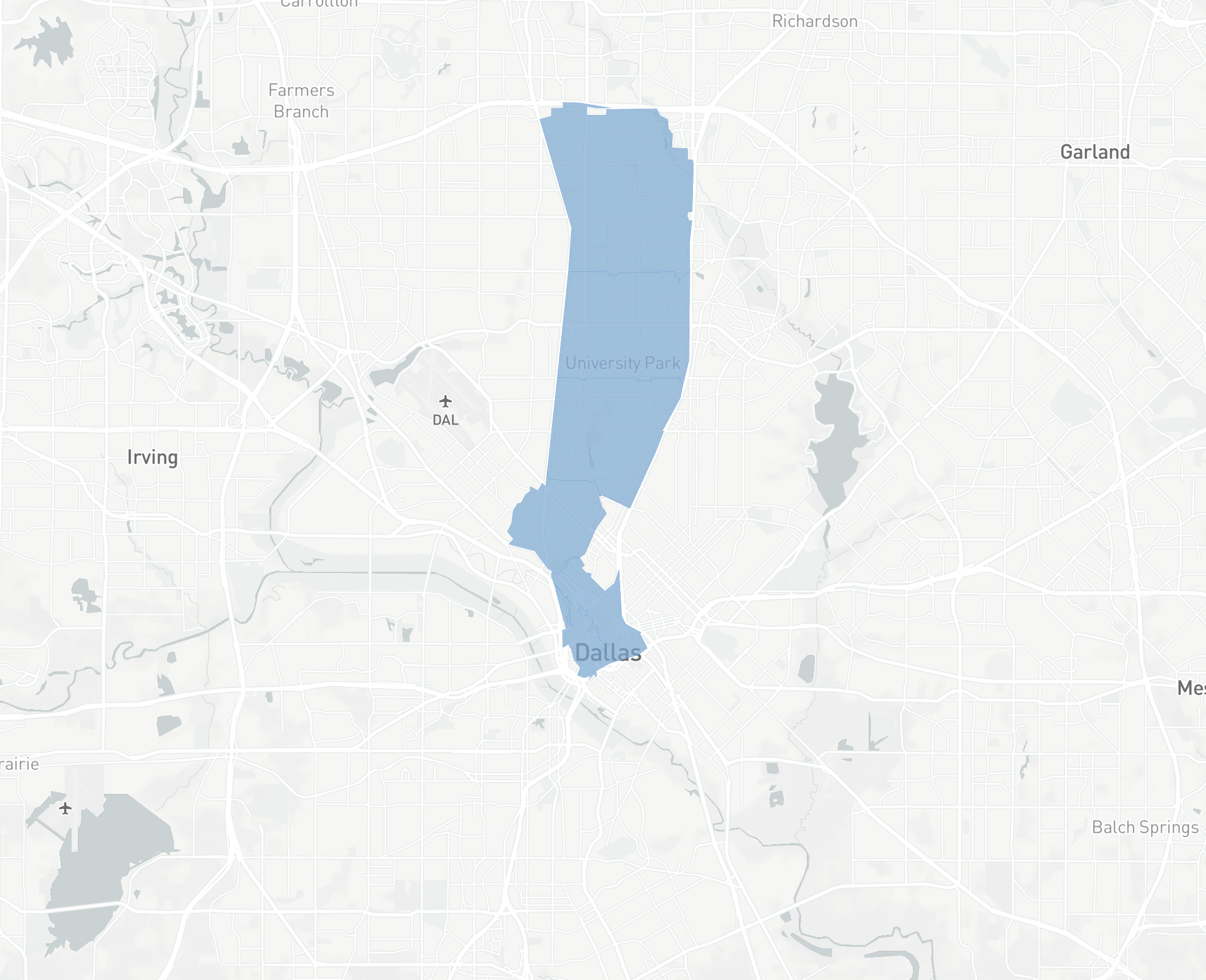 Experience dry cleaning & laundry at its finest
At Mulberrys, we believe that dry cleaning and laundry should be a craft, not a commodity. Everything we do is focused on creating a truly unique dry cleaning and laundry experience. Our expert dry cleaners use a blend of modern, green cleaning technologies and old-world craftsmanship to ensure that your dry cleaning and laundry is returned in pristine condition.
Mulberrys also offers tailoring and alterations, wash and fold, leather cleaning, wedding gown cleaning and preservation, and comforter and linen service. And with the cutting-edge Mulberrys app, you can order a pickup within an hour and have your dry cleaning and laundry the next day. We encourage you to visit us and experience the Mulberrys difference for all of your dry cleaning needs.

Satisfaction Guarantee
If you're ever unhappy with the quality of our dry cleaning or pressing, we'll redo the item for free.
WATCH THE MULBERRYS DRY CLEANING EXPERIENCE
"I never realized I could get this excited about dry-cleaning. Man, I wish more companies had this level of customer service, sophistication, and eco-awareness. This is how a company should be run!!!"
— Sara R.
"Walking into Mulberrys is like a breath of fresh air. It is well-designed, clean, and naturally lit. The service team is friendly and helpful and I love, love, love the fact that everything is toxin-free. I'm telling all my friends about this place ... and now you too"
— RACHAEL T.
"I believe Mulberrys is the best in the business. The shirts come back perfect, with collar stays and wood hangers. The plastic bag can be removed easily by it's perforated lines. Customer service is excellent."
— Aaron H.
Previous
Next