Doing a little spring cleaning amidst April Showers?
By Mulberrys
Good afternoon, and Happy Thursday!


We were doing a little spring cleaning today, and we were thinking- it would be lovely if you would join us! Did you know that Mulberrys can dry clean or launder your bedding and pillows, rugs and mats, curtains and table linens, and other household items too??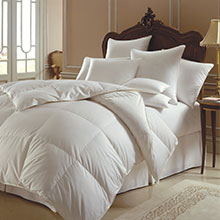 Just bring them in, or leave them in your route bag with instructions, and our team members will whisk them away, returning them fresh, clean, and good as new.


And, as an added benefit- when you clean a household item with us, we return the item packaged in a take-home water-resistant zippered bag for you, so even if you're singin' in the rain, your dry cleaning will always stay dry.


Have a fabulous day!


Team Mulberrys


P.S. Hang in there- it's almost the weekend! ;)