It's Snowing….And 5 More Reasons Why You Should Sign Up for Delivery Dry Cleaning
By Mulberrys
Many of you are probably getting a little depressed right now, since it is April 16th and we are in the midst of full blown blizzard. However, we at Mulberrys like to look at the bright side of things and thought that this would be a good time to give you five reasons why, along with this ridiculous weather, you should sign up for Mulberrys home delivery dry cleaning.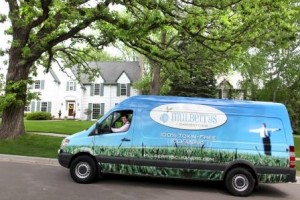 REASON 1: It's April 16th and it's snowing! Seriously…I mean…seriously. Who wants to go outside right now or on any of the other 300 cold days a year in Minnesota. Let Mulberrys deliver your dry cleaning to you.
REASON 2:  50% Off! For a limited time we are offering 50% off your first order if you sign up for home delivery. That's like half of what you'd pay normally. :)
REASON 3: It's easy to sign up. To get signed up, all you have to do is go to mulberryscleaners.com and click on "Free Delivery", fill out the quick signup form, and away you go! A Mulberry delivery representative will stop by your house within 24 hours with a personalized Mulberrys express bag and if you have anything you need picked up, you can just leave it outside your front door.
REASON 4:You're super busy. Between work, family, and having fun it's tough to find the time to run errands. With Mulberrys home delivery dry cleaning service, you just leave your bag out and we'll pick it up and return it a few days later. One less errand for you to run.
REASON 5: You get all the other awesome things about Mulberrys dry cleaners delivered to your door. Voted Best Dry Cleaner, Winner of the Award of Excellence, Wood hangers, collar supports and collar stays, toxin-free dry cleaning and laundry, automated order tracking and assembly. And on and on….
So, signup for Mulberrys dry cleaning delivery service today! Or, if you just like seeing us in person come by any one of our dry cleaners locations in Minneapolis, St. Paul, Edina, St. Louis Park, Eagan (in Byerly's), or Minnetonka (in Byerly's).
In the meantime, let's go build a snow man!