Here We Go 'Round The Mulberry Bush
By Mulberrys
You know that Mulberrys Garment Care provides world-class garment care services… But how much do you know about mulberries?? Besides being our namesake, these tasty berries are pretty interesting. Read on to brush up on 3 delightful berry facts.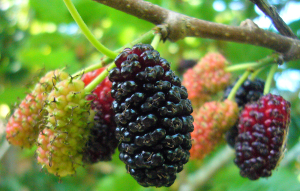 1) Mulberries are important to the creation of your favorite silk garments!
The leaves of the white mulberry are the sole source of food for the silkworm, whose cocoon is used to make silk. If mulberries help make your silk items, it's only fitting that Mulberrys cares for your silk items too! ;)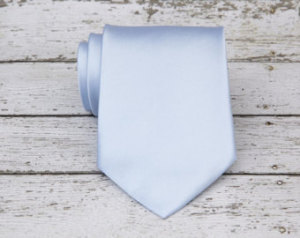 2) Mulberries grow on trees, not bushes!
We're all familiar with the children's song, "Here We Go 'Round the Mulberry Bush," but technically, mulberries grow on trees… And what's more, they grow to be as much as 50 feet tall! The flowers from the trees are a beautifully subtle shade of yellow-green. The branches of the mulberry tree grow in every direction, and they can be trimmed and used to make woven baskets, making them a very green, renewable source of material. Another unique feature of these pretty trees? The leaves are all different shapes!
3) Mulberries are edible!
Mulberries are white, green, or pale yellow before they ripen. As they mature, they start to turn pink, then red. Eventually, mulberries become a nice dark shade of purple or even black when they are ready for picking, and they look very similar to blackberries. Mulberries can be plucked off the tree like picking raspberries, but a more common, playful, and quick way to pick mulberries is to gently shake the tree branches and let it rain fruit! The delectable berries are also very sweet. They're often made into pies, tarts, teas, jam, and even cordials and wine… Now that's our kind of berry!
Maybe this fall between visits to the apple orchard or pumpkin patch, you can find time to pick some Mulberrys :)
Have a great weekend,
Team Mulberrys