Mulberrys Garment Care has been growing and expanding in different Minneapolis communities for the past 5 years. But the latest and greatest installment is actually across the river (gasp!). Located in the heart of the Grand Avenue community, our St. Paul store continues to offer convenience, exceptional dry cleaning, and superior service to our customers. This simple St. Paul storefront offers a fresh burst of color and cleanliness. From the vibrant blue hydrangeas to the melange of colorful Caldrea products, our store on Grand simply encapsulates everything we want our customers to experience.
Our Grand store offers all of our Mulberrys staples that you know and love: next business day turnaround for dry cleaning, wooden hangers, and friendly customer service, just to name a few. But the best just got better–we are now pleased to announce the arrival of in-store tailoring measurement services! In other words, co-managers Nina and Angel can measure your "lengths and widths" (read: shortening hems, or taking in the sides of a shirt). And, when your clothes are cleaned and ready, they will be looking and fitting better than ever!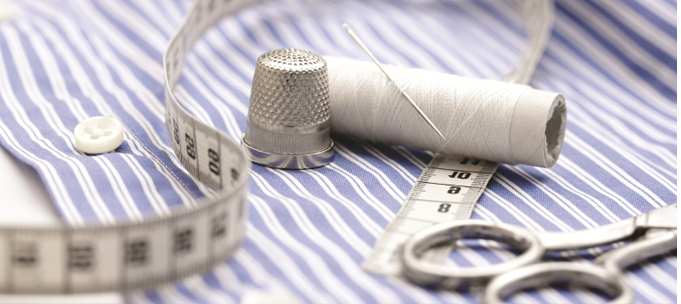 Having this service available at our Grand location increases convenience for customers, eliminating the need to take any alterations to a different store. "We are very excited to help our tailors with measurements to increase efficiency and customer satisfaction," Angel explains.
This new service is available today, so hurry to this location and let Nina and Angel to put an end to alteration woes! And, if St. Paul is a bit out of your way, we would be happy to service you at one of our three on-site tailor locations: Minneapolis, Edina, and St. Louis Park.
Thanks for reading!
Team Mulberrys