Good afternoon, Mulberrians!
It's Halloween Week, and boy are we excited. There's something so invigorating about the crispness in the fall air around this time– Not to mention, the 'Berry patch gets very busy!
We were thinking about Halloween coming up and how we could celebrate in our stores, and we came up with the idea of pumpkins. Pumpkins are easy and fun, visually appealing, and iconic for fall decor.
Stop into one of our five metro locations, and you'll see one of these little guys proudly displayed on our counter tops!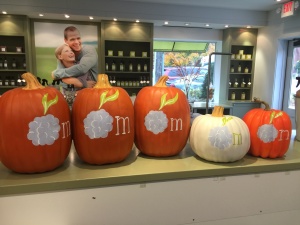 They're super easy to make– one of our managers grabbed five pumpkins of various sizes, and simply painted the images on the side using acrylic paint. We used plastic pumpkins here for convenience and longevity, but you can use real ones too!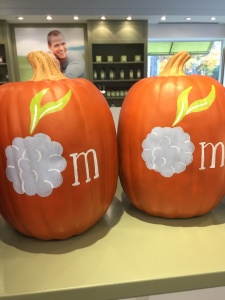 And while we're on the subject of pumpkins, mention this week's #SecretPassword #PumpkinSpice for 10% off your in-store dry cleaning or laundry order!
Share your pumpkin carvings and designs with us! We would love to see what you've come up with :)
Enjoy the rest of your afternoon, and we'll see you around the 'Berry patch!
Love, Team Mulberrys