Happy Earth Day 2016, from Minnesota's first and only 100% Toxin-Free Dry Cleaner!
It is at the core of our belief system to keep the Earth as clean (and even cleaner!) than we found it before us. We're a dry cleaning company, after all! We know that Earth is home, and we believe in making a home clean, comfortable, and sustainable.
Mulberrys continues to stay at the forefront of what it means to be a green business in the dry cleaning and garment care industry. Our cleaning methods are always 100% Toxin-Free; we partner with local experts on specialty services; we use (and reuse!) recycled wood hangers to cut down on our carbon footprint; and our protective garment bags are biodegradable. We do all of this to provide not only the best garment care experience possible, but also to make sure that we are always operating in an ecologically responsible way.
Part of what we love to do is to educate our community on greener cleaning methods. If you ever have a question about our cleaning process, or how to care for a garment at home, please feel free to ask. Our garment care experts will provide an answer for you, or find the information necessary in order to do so. And if doing the work yourself isn't your thing, we can help with all your spring cleaning needs too!
This spring, we're celebrating Earth Day in a big way. Stop over at our Minneapolis or St. Louis Park locations, and you'll find beautiful new spring planters outside our stores, just waiting to greet you. Filled with quaint purple and yellow pansies, rustic birch branches, and lush green foliage, these planters have spring written all over them!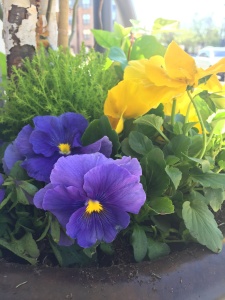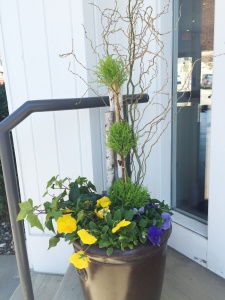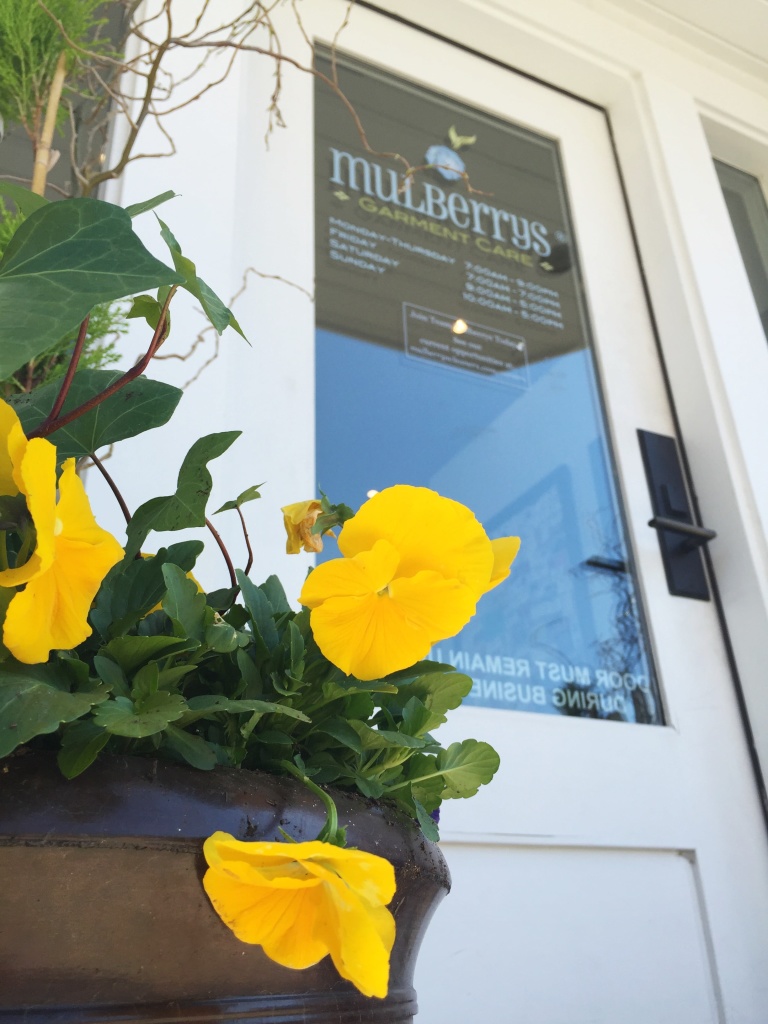 These pretty new planters were provided for us by Sunnyside Gardens in Minneapolis. We've been partnering with Sunnyside for the last several seasons, because they always put together beautiful planters that create the perfect welcome for Mulberrys guests. Also, they're local, and we feel strongly about supporting local business!
Wherever you are today (near by, or very far away on the other side of Earth), we hope that you take a second today to think about our planet.  Literally stop and smell the roses today, because we can all appreciate the beauty that Earth provides for us, and we can all do our part to keep it clean, green, and beautiful forever.
With love for our planet,
Your Mulberrys Family