Halloween Week means buying candy, choosing the perfect costume, and getting ready for sticky Halloween candy stains…
But don't worry, we've got you covered. Seriously. It's scary how much we like doing laundry– we think it's LOADS of fun!
If you have sticky candy stains, drink spills, or even Halloween makeup/face paint stains, you can bring us your toughest laundry items. We won't say boo about it!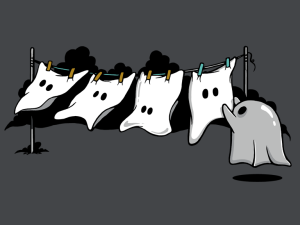 This post has been brought to you by a deep love for all things Halloween, and an insatiable need for puns.
Happy Wednesday, everyone :)
~Team Mulberrys