January Promotion Alert! 10% Off Sweaters, Blazers, and Coats!
By Mulberrys
Good morning, Mulberrians!
With the arrival of another fresh dusting of snow, there is no question that Minnesota winter has finally arrived. That means it's promotion time! We've been hard at work in the Berry Patch, keeping up with the steady stream of dry cleaning and laundered garments you've been passing our way, and we've been happy as clams to care for these clothes. We've been seeing a ton of wool, and lots of heavy knits. We've gotta say, you're all rocking this stay-warm winter look! And as Minnesotans, we couldn't be prouder to embrace the tundra that is the Twin Cities.
As temperatures have continued to drop lower and lower around Minneapolis, we're guessing that it's time to break out your favorite cold-weather knits, woolens, and other cold gear. Trust us, we're doing the same thing. Fashion at Mulberrys right now is all about layers, layers, layers, and bundling up in cozy Mulberrys scarves, coats, hats and mittens.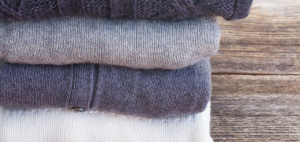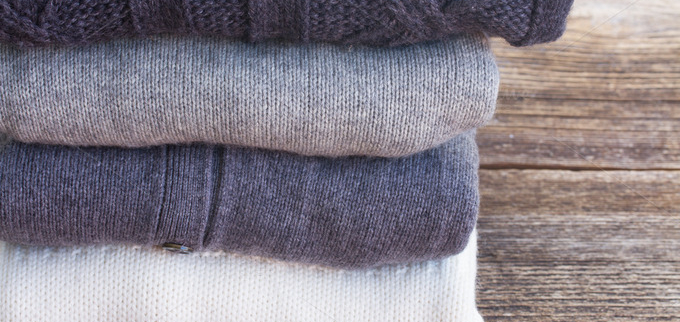 When it's not so cold outside, during the summer and fall, your winter sweaters, blazers, and coats can get a little dusty and musty, especially if you keep them in the back of the closet out of sight, or locked away in storage. But never fear; all it takes is a little refresher to get these clothes back up and running in no time.
If you saw our post earlier this month about caring for wool items, you're already a pro at taking care of your wool sweaters and other garments at home. But life doesn't get any less hectic when the snow flies, so if you'd rather leave it to the professionals, let us save you some time by taking care of these delicate items for you.
Mulberrys has the perfect answer to keep you warm and your wardrobe fresh. Whether you need your garments dry cleaned or laundered, we're on it. Our garment care, stain removal, and pressing experts will get your garments fresh, clean, and looking like brand new in no time; and they'll be finished on recycled wood hangers, in biodegradable garment bags, no less!
From now until the end of January, place this offer in one of your orders and you'll receive 10% off coats, jackets, blazers, and sweaters. You can redeem the offer by printing it out and placing it in your Mulberrys bag, or you can show it to us on your mobile device. If you're on our emailing list, you can also print out the email about the offer, or show us that, too. We're all about convenient ways to care for your garments, while also saving you money!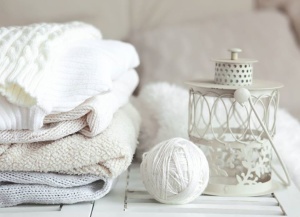 And while we're busily taking care of your cold-weather garments, you can feel free to relax, sit in front of a fire, pour yourself a warm cup of hot chocolate (and spike it if you're at home, ha), put on your comfiest fuzzy socks, and let Mulberrys take care of the rest!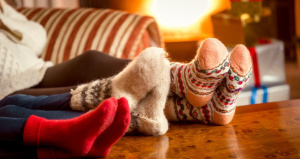 We hope you've been having a very Happy New Year, and staying warm out there! See you soon!
Love,
Team Mulberrys