Let's get social!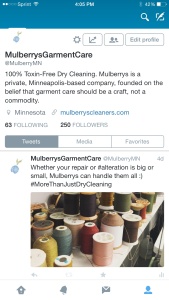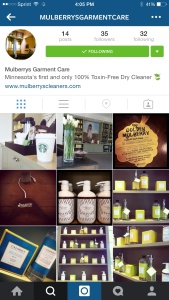 Follow your favorite Minnesota 100% toxin-free dry cleaning company (hint: we're the only one) on social media :)
You can find us on Twitter, Instagram, and Google Plus !
And while we're on the topic– mention this week's #SecretPassword #JoinTheConversation and we'll give you 10% off your dry cleaning or laundry order!
Happy Monday :)
Team Mulberrys