Mulberrys Goes Mobile: Introducing the New Mulberrys App (Beta)!
By Mulberrys
This week, Mulberrys released some exciting news… We are so elated to inform our customers that we have launched our dry cleaning app, available for both Apple and Android users!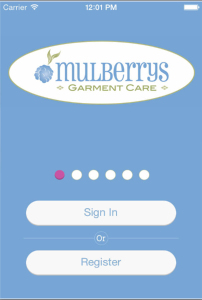 One important feature of the innovative app allows users to find the closest Mulberrys location. With 6 different locations around the Minnesota metro, we're closer than you think! Use the app to find the nearest location and hours of operation, so you can drop off your laundry and dry cleaning with ease. With our app, Mulberrys is never father away than your pocket!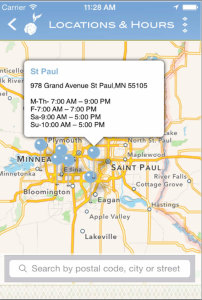 The Mulberrys app is designed to give users the ultimate customer service experience. We know life gets hectic… Allow us the pleasure of making it as easy as possible for you to care for your favorite garments. If you're too busy to stop by, you can now schedule dry cleaning and laundry pickups on-demand! This is a service that has never been offered before, and we are so honored to be bringing the cutting-edge service to you.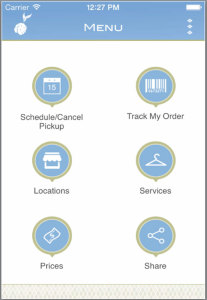 Ever wondered what the cost to clean certain items might be? We would be happy to give you a quote, which can also be found on the mobile app! We're all about saving you money, and now you can keep track with the mobile app's price quote calculator.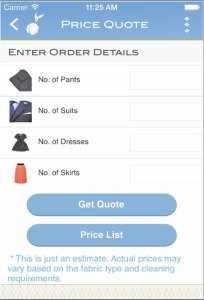 And as always, we love to hear from you. Our app is still in the initial testing phase, so we're sharing it with all of our favorite customers :) Just search for "Mulberrys Garment Care" in the app store. We hope you'll try it, and let us know what you think!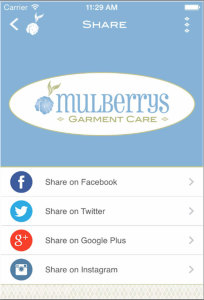 Happy downloading!
Team Mulberrys