How to Remove Grass Stains From Your Clothes and Shoes
Spring has sprung!  The sun is out.  The flowers are in bloom.  The trees are turning green.  All is beautiful in the world…except for those difficult to remove, grass stains that arrive with the spring weather. Each spring, we see a variety of grass stained clothing items come through the doors at Mulberrys.
No matter how hard you try to get them out, there always seems to be a tint of green left on your clothes after you wash them.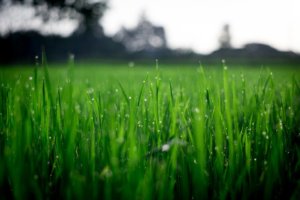 At Mulberrys, our experts use the most updated dry cleaning and laundry processes to remove different types of stains.  Each stain is unique and requires different stain removal techniques. 
Are you ready to tackle those grass stains this spring?
Colors and Whites:  Soak the garment in cold water and detergent, then wash in the washer until the stain is removed.  If you put your garment in the dryer before the stain is removed, the grass stain will settle and it will be difficult, or impossible, to remove in the future.

Dry Clean Only Fabrics:  Take it straight to the dry cleaner!  Try lightly blotting the grass stain from inside the garment to be sure not to set the stain.  This helps push the stain outward.  Bring your clothing to any Mulberrys locations in Minneapolis or San Francisco and one of our stain removal experts will promptly take care of your grass stain for you.
Shoes:  Grab your toothbrush and some vinegar!  Scrub your shoes to try to remove as much of the stain as possible.  Vinegar is a safe and efficient option.  You can also replace vinegar with an eco-friendly laundry detergent or water and environmentally friendly dish soap.
Grass stains are tricky and while all these tips can help lighten the grass stain, but it's always best to consult an expert.  The easiest solution is to bring your laundry to Mulberrys.  We're up for the challenge and our stain experts will use eco-friendly solutions to get your clothes fresh and clean. We can help you keep your clothes extra clean this spring!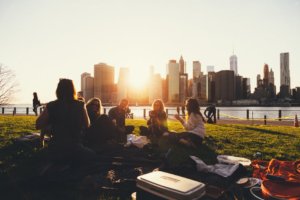 Want to learn more about treating the different types of stains? Watch this short video.
Resources:
https://www.bustle.com/articles/146536-how-to-get-grass-stains-off-sneakers-properly-so-your-kicks-remain-looking-fresh
https://housekeeping.wonderhowto.com/how-to/remove-grass-stain-with-martha-stewarts-real-simple-272801/
https://www.realsimple.com/home-organizing/cleaning/cleaning-stain-removal/remove-grass-stain