How to Remove Red Stains From Your Clothes
Red roses, candy, wine…and stains?
Valentine's Day has a lot of red, but this year your Valentine's Day won't have any red stains. Red is one of the most difficult colors to remove, especially if the stains are on light colored clothing.
At Mulberrys in Minneapolis and San Francisco, our experts use toxin-free dry cleaning processes or crystal clean, purified water and the finest environmentally-friendly detergents to remove those hard to get out stains. If you find yourself with a red stain after celebrating Valentine's Day this year, try these stain removal tips.
1. Red Wine: Too much toasting at dinner? Blot lightly with a damp cloth. Do not rub! Rubbing with set the stain. Sprinkle some table salt on the stain. Continue this process until most of the stain is removed.  Then, wash in the washing machine according to your garment's laundry tag.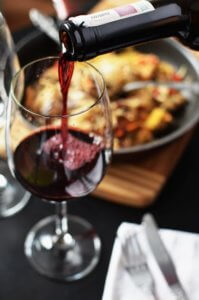 2. Red Pasta Sauce: A romantic Italian dinner is a great way to celebrate, but it can also get messy. Tomato-based stains contain oil, so dish soap is helpful in removing them. Apply a small amount of eco-friendly dish soap on the stain and rub it with your fingers. Rinse in cold water. Repeat until the stain disappears, then wash the garment as usual. Heat can set the stain, so be sure the stain vanishes as much as possible before sticking it in the dryer!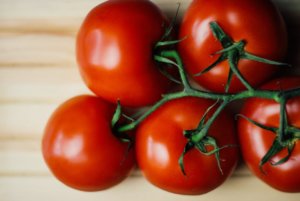 3. Red dye: February 15th is the day after Valentine's Day when you accidentally wash your red shirt with your white clothes. Rewash the stained clothes in a non-chlorine bleach along with your regular laundry detergent. Soak your laundry in the nonchlorine bleach and laundry detergent mixture for up to 8 hours, then wash again.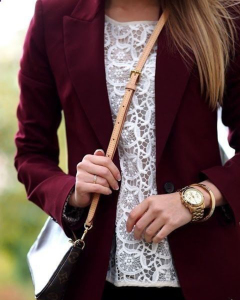 Stop into any of our Minneapolis or San Francisco stores for a toxin-free clean. We'll take care of those red stains for you! Be sure to grab a chocolate kiss (or two or three) to share with your friend this Valentine's Day or send them $20 through our referral program.
Your clothes deserve the red carpet treatment, and that's how we treat your wardrobe at Mulberrys.
Want to learn more about stain removal?
We've got you covered!
Resources:
http://www.howtocleanstuff.net/how-to-remove-tomato-stains/ http://www.goodhousekeeping.com/home/cleaning/tips/a16116/stains-dye-red-may07/ http://home.howstuffworks.com/how-to-remove-red-dye-stains2.htm http://www.wikihow.com/Remove-Red-Wine-from-Fabric