Our Dry Cleaning & Laundry Services
Dry Cleaning
Mulberrys' dry cleaning service combines classic craftsmanship with innovative, 100% toxin-free technologies. Ordinary dry cleaners use harsh chemicals such as perchlorethylene or siloxane and high levels of heat to dry clean your clothes. At Mulberrys, our award-winning dry cleaning and stain removal experts use toxin-free solvents and detergents.
---
Wet Cleaning
Ever shrunk your favorite sweater or watched an all white load of laundry turn pink because of one stray red sock? If so, you know what the combination of water and heat can do to certain fabrics.
---
Shirt and Blouse Laundry
Mulberrys' shirt and blouse laundry service keeps your shirts and blouses in pristine condition. We use crystal clear purified water and the finest environmentally-friendly detergents to ensure that your garments smell fresh, last longer, stay brighter, whiter and always look and feel their best.
---
Home Laundry Service
At Mulberrys, we know how time-consuming home laundry, folding and ironing can be. Moreover, mass-market detergents and hard water can accelerate wear and tear on towels, slacks, shirts, and undergarments.
---
Tailoring & Alterations
At Mulberrys, we don't just clean garments, we repair them as well! Mulberrys has qualified tailors with over 30 years of experience in the industry. Hems, rips and tears, broken zippers, missing buttons, and major alterations are all well within our range of expertise.
---
Shoe Shine & Repair
Nothing compliments a new outfit like a well-shined pair of shoes. Mulberrys' shoe shine and repair service keeps the shoes on your feet looking as clean as the clothes on your back.
---
Wedding Gowns
Your wedding day is one of the most special moments of your life. At Mulberrys we consider it a privilege to be part of your special day. Whether its an heirloom bridal gown that needs to be restored or a gown that you would like to preserve for your children, Mulberrys wedding gown experts have the answer. Mulberrys has specially-trained wedding gown restoration and preservation experts who will hand clean your special gown, reinforce the seams, and reattach any beads and other embellishments where needed. To prevent any damage to the fabric or dye, we wash the gown in crystal clear purified water and non-toxic solutions. Finally, we package your gown in a premium quality, acid-free box that maintains color and prevents yellowing, so that you and your loved ones can enjoy your special day for years to come.
---
---
Leather/Suede/Furs
Leather, suede, and fur items are often both our most treasured items and the quickest to show signs of wear. Mulberrys' leather specialists can make even the most difficult scuffs, scratches, and stains disappear. Handbags, leather jackets, and furs are all within our range of expertise.
---
Rug Cleaning
Mulberrys rug cleaning service ensures that your home's rugs stay free of mud, dirt, food and dust mites that can accumulate over the course of the year. Mulberrys' rug cleaning experts clean area rugs, bath mats, and runners with the ultimate care and attention to detail. Rugs are vacuumed, washed in environmentally friendly detergents and purified water, and then dried in a temperature controlled environment to produce the perfect finish. We encourage you to freshen up your home with Mulberrys rug cleaners.
Mulberrys Rug Cleaning in Minneapolis.
Mulberrys Rug Cleaning in San Francisco.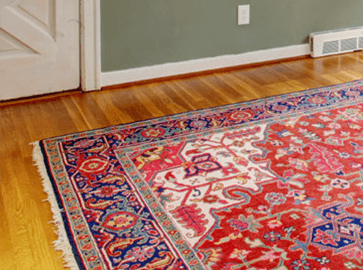 ---