How to Deep Clean Household Items
At the start of every season, millions of people pull out their mops, vacuums, and dusters and partake in the oh-so-fun ritual of spring cleaning.  Dust and dirt collect in your home during the summer and fall is the perfect time to refresh your entire home.
Did you know your rug could easily be the dirtiest item in your room?  Or your bedding can be home to dust mites? Or that your curtains absorb dirt and moisture from the outside when your windows are open?
At Mulberrys, we do more than dry clean clothes. Our experts know how to care for your household items. Mulberrys Cleaners can make your household items and look better than ever with state-of-the-art toxin-free cleaning.
This spring, get all the dirt out of your home with these simple tips.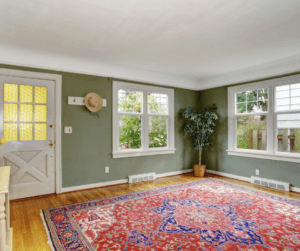 1. Rugs: On average, rugs should get a deep clean at least every couple of years. Over cleaning can destroy the fabric, unless you're taking your rugs to a professional cleaner like Mulberrys. At home, use a carpet cleaner and mix a non-toxic deep cleaner for your machine: ¾ cup of Hydrogen Peroxide, ¼ cup white vinegar, two tablespoons dish soap, five drops of essential oils, two tablespoons of fabric softener and one gallon of hot (not boiling) water.  This mixture is an eco-friendly and a safer alternative to the normal chemical-filled carpet cleaner.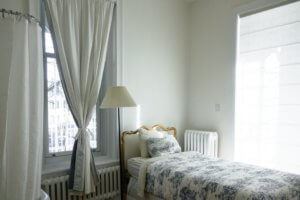 2.  Curtains: Always check the fabric of your curtains before washing them in the washing machine.  Hand-washing is always a safe approach. For more delicate fabrics, remove them from the windows, vacuum them, and steam clean. At Mulberrys, we not only use toxin-free cleaning processes, but we understand what steps to take based on the fabric to ensure your curtains come back looking better than before.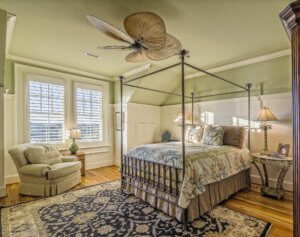 3.  Bedding: Sheets and pillowcases get washed frequently, but comforters and quilts usually only get cleaned every couple of months. Check the tag for cleaning directions.  Be careful to not overstuff your washing machine.  Some washing machines aren't designed to handle large, bulky comforters. The best option is to take it to a professional cleaner, like Mulberrys.  When cleaning large comforters and quilts, our team will use wet-cleaning and technology to determine the precise balance of water and heat needed to clean your bedding.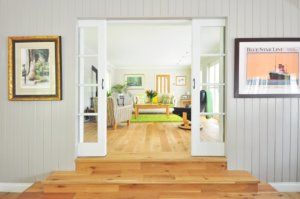 Your home is as important to us as it is to you. That's why we are here to not only clean your clothes but to clean the items in your house that make your living space a home. This fall, bring your household items to Mulberrys for a toxin-free clean.  That way, you can spend less time cleaning and more time enjoying the beautiful fall weather. 
Resources:
http://www.housebeautiful.com/lifestyle/cleaning-tips/advice/g601/spring-cleaning-tips/
http://www.today.com/home/organizing/cleaning
http://www.housecleaningcentral.com/en/cleaning-tips/living-area/cleaning-curtains.html
http://www.lifehack.org/articles/lifestyle/7-carpet-cleaning-hacks-you-need-for-spring-cleaning.html
http://www.marthastewart.com/274520/spring-cleaning-the-bedroom-and-bathroom