The Story Behind Our Name
When Mulberrys went from an idea to reality, it was not named Mulberrys Cleaners right from the start. Our CEO, Dan Miller, set off to find a name that would not only fit his new spin on dry cleaning and laundry but would also represent the essence of the brand that was yet to come.
For years, the dry cleaning industry was known for its usage of toxic PERC, horrible chemical smells, and outdated customer experiences. We knew our name had to embrace the change we were about to bring to the industry.
1. The name had to be natural. Dry cleaning had no natural element to it at the time, so the name had to reposition dry cleaning and laundry in people's mind. What could get customers to think about their current dry cleaning experience?
2. The name had to express, without directly saying it, our high-end customer service concept. Mulberrys was going to provide customers with things they had never experienced before from their dry cleaner, from pickup and delivery to an app to professional tailoring services and eco-friendly solutions.
3. The name had to be memorable. If it were too complicated, customers wouldn't remember it. If it were too descriptive, it'd lose its meaning in the future. The name had to be memorable enough to strike an emotion with the customer and reveal our products and services.
"I wanted a name that reminded you of a classic British tailor shop, but at the same time something natural," Dan Miller, CEO of Mulberrys Dry Cleaning and Laundry.
Thus, the name Mulberrys was chosen.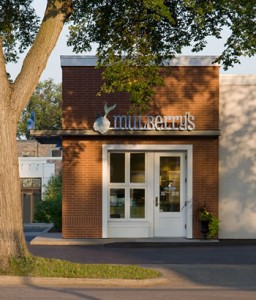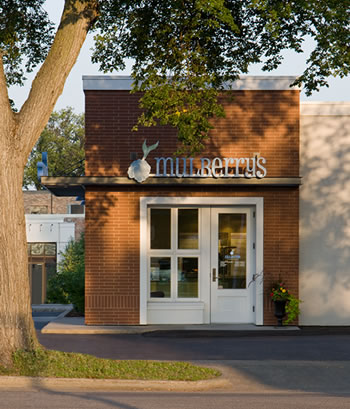 Mulberries are a natural, healthy fruit but also one of the hardest stains to get out of clothing.
Mulberry Street is a famous street in both London and New York City, best known for its elegant shops.
After a few focus groups, we were officially named Mulberrys. We think it turned out to be a "berry" good idea. What do you think?