Customer Reviews: Learn Why People Love Mulberrys
Thank you for sharing your reviews with us!
We read all your berry kind words on a daily basis. They make us smile and help us to continue to provide you with the best customer service. We gathered some of our favorite reviews below. Thanks for all the love. Don't forget to leave your review on our Facebook page!
Love,
The Mulberrys Team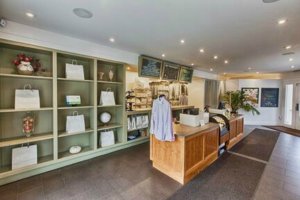 "I am impressed and pleased with the service and the unique style that Mulberrys offers. I never imagined that I would have such specialized white glove treatment. Everything from the encounter in the shop to each and every interaction I am genuinely pleased."
– Shawn
Customer service at every point of the experience is important to us. We always strive to improve our offerings. Thanks for the berry kind words, Shawn!
"I normally don't write reviews… but I can't stop raving about Mulberrys. It's like walking into a spa. I'm not kidding. and then to see the freshly laundered shirts on WOODEN hangers with collar stays…"
– Holly
Thanks for the berry kind words!
First, we've never been compared to a spa before!  Second, we're glad we could help! We use wooden hangers because they help keep your clothes in shape. Thanks for the review, Holly!
"I'm a wedding photographer so I am wearing my suits outside on the hottest summer days. I get "ring around the collar" on the shirts and grass stains on my pants. I had been struggling to find a cleaner who could take care of a guy, that uses his suits the way a grounds keeper uses his uniform. Thankfully I came across Mulberrys. Not only do my close come back looking brand new Mulberrys uses environmentally safe cleaning system."
– Jeff
Some stains are hard to get out, especially grass stains. Our team gets extensive training to treat all your stains with eco-friendly solutions. Thanks for using Mulberrys, Jeff!
"They are extremely interested in doing the best for the client. If something is wrong. .they fix it immediately! Great service and LOVE the new hangers!"
-Candice
That's what we call the Mulberrys Difference, Candace!  We believe dry cleaning and laundry is a craft, not a commodity. Your clothes are important to us! Thank you for the berry kind words.
Thanks for the berry kind words!
"The bridesmaid dresses were so wrinkled and only days before the wedding! So grateful I found Mulberrys! The dresses were done on-time and were perfectly pressed! Great email notifications, so I could relax and know the dresses would be done on time."
-Cindy
Weddings are stressful.  And there's no time for wrinkled dresses just days before the the big day! We're glad we could help with your wedding dress cleaning, Cindy! Thanks for the review!"
"Mulberry's does a great job at always getting my clothes done on time and with very high quality. The staff is very courteous and attentive and the facilities are very clean."
-John
Thanks for the berry kind words!
We use a lot of technology to make sure your order is ready on time. We scan in each item before we send it off to cleaning. Thanks for the review, John!
"I always take my good clothes here for cleaning. I also use the tailor regularly. Even the hangers are nice."
-Mary
Our tailors are specially trained to mend many different types of clothing and fabrics.  They transform and fix all types of styles. Thanks for being a loyal customer, Mary!
Have you experienced the Mulberrys Difference?  Have you left us a review?  Tell us about your experience at Mulberrys!  Visit your local store's Yelp page or leave a review on our Facebook page. We want to hear from you! We're always looking for ways to improve the Mulberrys experience. Customer service is our top priority. Let us know your thoughts!