The Top 10 Reasons to Use a Toxin-Free Dry Cleaner
For years, dry cleaners have been using harmful chemicals and processes.  From the very beginning, Mulberrys Dry Cleaning & Laundry has promised to use toxin-free processes to clean its customers' clothes.  We're doing our part to help Minneapolis, Saint Paul, and San Francisco stay safe from harmful dry cleaning processes.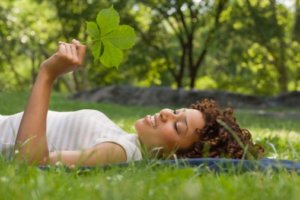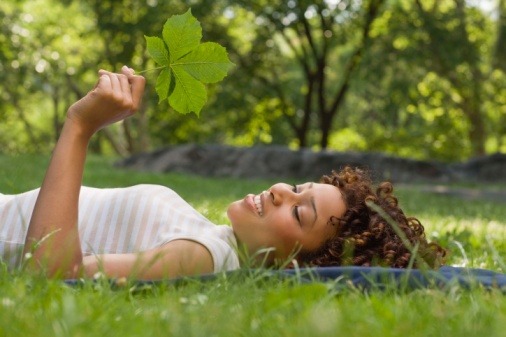 Why is this so important? 
There are 10 top reasons to use a non-toxic dry cleaner. Some reasons may seem surprising to you, but they are all true and important.  These ten reasons are why we are committed to keeping you, your clothes, and the environment safe.
hese reasons don't apply to all non-toxic dry cleaners, but they do all apply to Mulberrys.
1. We don't use PERC. PERC, a common chemical use by dry cleaners, is harmful.  PERC contaminates the environment and has been linked to serious health issues.  85% of US Dry Cleaners use the chemical. At Mulberrys, we don't use any PERC in our processes. Instead, we use naturally occurring solvents that are safe for you and the environment.
2. The environment is a top priority.  Many businesses today claim to care about the environment, but a toxin-free dry cleaner practices what they preach.  At Mulberrys, the environment is one of our top priorities. The earth is important to us, and we don't want to fill it with harmful chemicals that can ruin it for years to come.
3. We make sure our stores are eco-friendly. Using nontoxic dry cleaning processes is just one part of our business.  Everything we make attempts to be eco-friendly.  At Mulberrys, we've invested in energy-saving operations like LED lights. We are officially a carbon-neutral company which means we contribute zero new carbon to the atmosphere.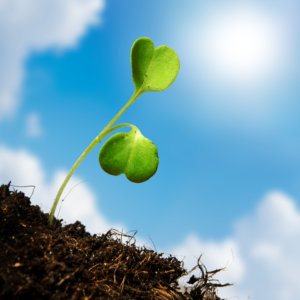 4. Harmful chemicals ruin your clothes. Many times, people only think about how chemicals can harm them, but chemicals can also harm your clothes.  That's right.  The same chemicals that are meant to clean your clothes can harm your clothes, causing them to thin or fade.  Our naturally occurring solvents make sure your clothes are returned to you in pristine condition.
5. We set high standards. We put so much effort and passion into ensuring our processes are safe, and we use that energy also to set high customer service standards.  If you bring your clothes to Mulberrys and you're unhappy with your service, we'll fix the problem no questions asked!  Quality customer service is important to us.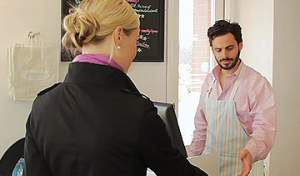 6. You'll feel less guilty about dry cleaning all your clothes. It's so much easier to dry clean your clothes, but you can feel guilty at times dry cleaning them too much because of the harmful chemicals.  With nontoxic dry cleaning processes, you can feel less guilty about harming the environment.
7. We have packaging that is eco-friendly. As mentioned in number three, we make sure our stores are eco-friendly.  We also make sure our packaging is environmentally friendly.  All our packaging is biodegradable and recyclable.
8. It's a way to give back to the environment.  In life, and as humans, we have a lot of choices.  Sometimes, the everyday activities aren't the most ethical choices.  Gas in our cars pollutes the air.  We chop down trees to build homes and furniture without thinking twice about replanting a tree to fill a forest.  When you visit a toxin-free dry cleaner, you can be sure you're making a smart decision that helps the earth.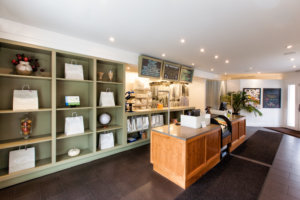 9. We care about our customers. Not only do we care about the earth, but we care about our customers.  Harmful chemicals not only damage the earth, but they can harm humans.  They can irritate your skin or even cause more serious health issues.  At Mulberrys, we make choices not only for the environment but all human beings.  Safety is a top priority.
10. Your clothes won't smell like chemicals. Have you ever smelled your clothes after taking them to a traditional dry cleaner?  Your nice, expensive clothing items smell like chemicals.  Nontoxic processes won't add a chemical stench to your clothes.  When you bring your clothes to Mulberrys, they'll be returned to you smelling fresh and clean.
Mulberrys Artisan Dry Cleaning and Laundry is devoted to using nontoxic processes that keep you and the environment safe. Our locations in Minneapolis, Saint Paul, and San Francisco have award-winning dry cleaning and stain removal experts who use biodegradable, non-toxic, non-hazardous cleaning agents that ensure that our environment, you, and your clothes stay toxin-free.
Resources:
hhttps://www.greenamerica.org/livinggreen/drycleaning.cfm
https://www.mulberryscleaners.com/faq/
http://home.howstuffworks.com/dry-cleaning.htm
https://www.mnn.com/lifestyle/natural-beauty-fashion/stories/5-eco-friendly-alternatives-to-dry-cleaning