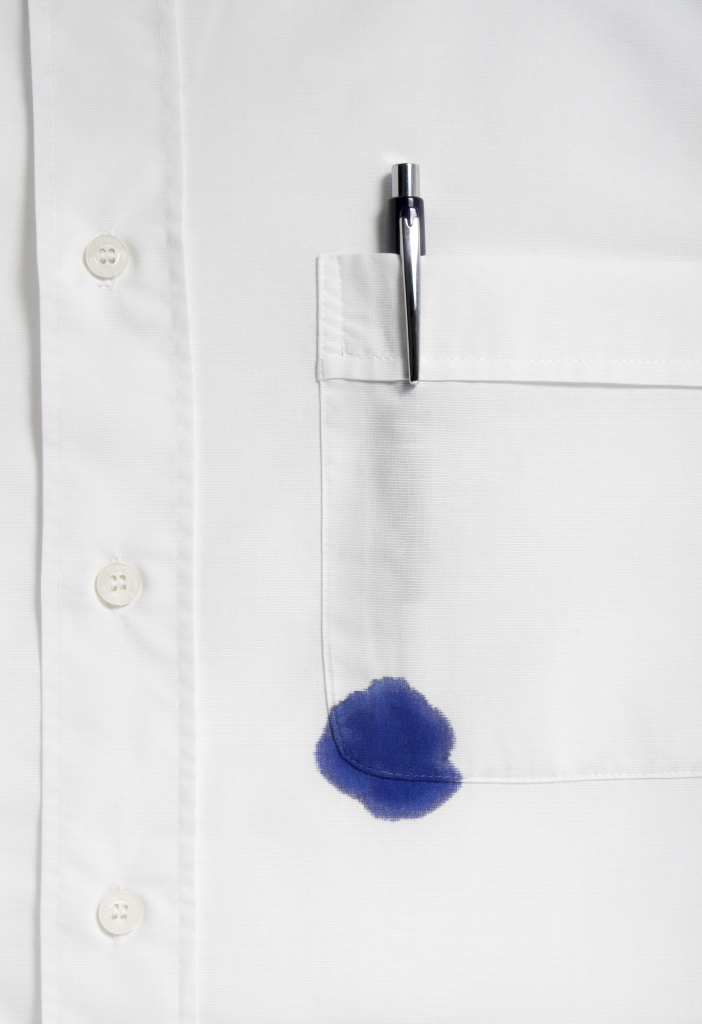 In his tragic play, Macbeth, William Shakespeare famously wrote, "what's done cannot be undone." With esteemed respect, we disagree! When it comes to stains and removing them, they can be undone…and, it doesn't have to be a tragedy.
At Mulberrys Garment Care, we know that a coffee stain or ink on your favorite blouse can put a major wrinkle in your style. (See what we did there…) If a stain gets set in to fabric before you can pre-treat it, you may find it difficult to completely remove the stain. Have you ever wondered why that is, and why stain removers work? We're here to tell you!
The Power of Chemistry
Life is all about chemistry, isn't it? Stains, and stain removers, are no different. The molecules of a staining substance attach to the molecules of a fabric, and only chemical agents of a stain remover can dissolve those connections. There are three ways that tough stains are removed from fabric:
Molecules are dissolved and flow away. This generally happens in the washing machine.
Oxidization occurs, which destroy the links that the staining molecules have formed with the fabric's molecules.
Dry cleaning services offer stronger, non-water based solutions that can dissolve set-in stains.
If your favorite item of clothing, or any other fabric has been recently stained, you can try the first two methods, through washing or using a stain remover. Scroll down to find out how you can remove a new stain from a drink, food, or makeup – three of the most common stains many people experience.
Luckily, the stain removal experts at our Minneapolis and St. Paul dry cleaners know the chemistry of stains. Think of us as your own personal and fashionable chemist. If you can't get a stubborn stain out – no matter what you do – we offer dry cleaning and laundry services in the Minneapolis, Edina, St. Paul, Eagan, and St. Louis Park areas to ensure that your fabrics always look their breathtaking best.
Remove Stains from Drinks
If you attack a stain from a drink quickly, it should come out without a problem. Coffee stains and red wine stains can be treated with boiling water or club soda. After you've poured this heated or carbonated water over the area, treat with a pre-treatment product, and then wash as normal. Juices, especially those artificially colored juices favored by little peanuts and munchkins, can be treated with simple dish soap most of the time. Blot the stain, and then wash as normal.
Dark set-in stains from drinks are one of the main reasons that people eventually seek out Mulberrys dry cleaning services. The depth of the saturation can make it difficult to remove without damaging the fibers and fabric. If a precious item, like a wedding dress, or an heirloom tablecloth, was stained during the festivities, it's best to use dry cleaning services to restore the item to the best condition possible.
Remove Stains From Food
Some foods contain very intense pigmentation that can make them difficult to remove entirely if they stain your fabrics. For dark colored berries or chocolate, a mixture of hydrogen peroxide and dish soap can remove stains. Be sure you rinse the mixture off before you wash the item. Other food products, such as sticky candy, should have an ice cube applied to allow for easy residue removal; then use dish soap to get rid of the stain as soon as possible.
As your favorite dry cleaner, Mulberrys can help if you collide with a food stain that just can't be licked. (No reason this can't be fun…) We have five metro locations that offer you dry cleaning services in the Edina, Minneapolis, St. Louis Park, Eagan, or St. Paul areas. And, we are open seven days a week!
Remove Stains from Makeup
Makeup stains are one of the most common stains that we see in our dry cleaning service. These can often be removed with products you already have in your wash closet. Nail polish remover, rubbing alcohol, and hair spray can all be used to get rid of these types of stains. It's important to be careful with makeup stains because they so often show up on very delicate fabrics. If you are worried about using chemicals on your expensive special occasion dress, it may be best to seek out Mulberrys dry cleaning services to help you protect the fabric while its being cleaned so that color loss or damage does not occur.
Life's more fun when you get a little dirty..just remember, we're here to help clean you up when you do.
Love, Team Mulberrys